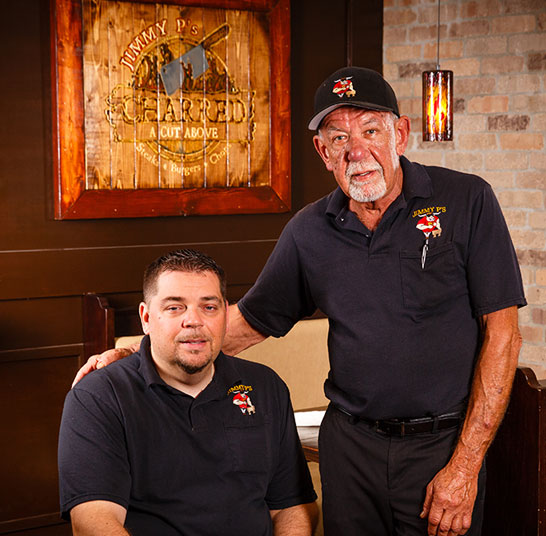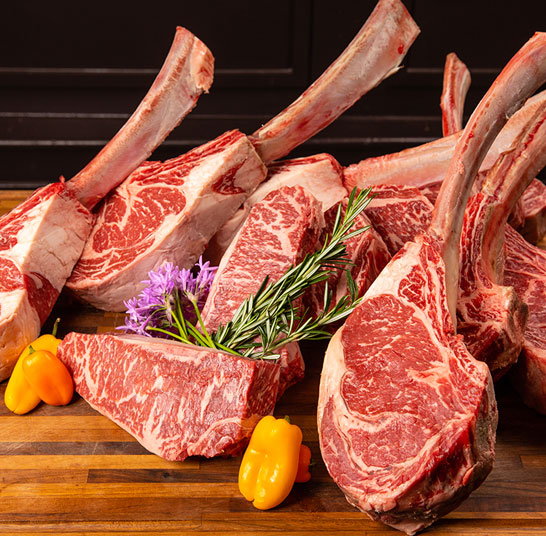 As you enter through the front doors, you will know that you have arrived in the finest steak and chop house when the sweet smoky air from the in- house smoker reaches your nose. The visible adjacent butcher shop allows our guests to see the action of our expert meat cutters readying the evening's special cuts.
The mood of this nostalgic dining area is upbeat, high-energy and casual sophistication. This is a friendly and relaxed place, not fancy or stuffy. The staff prides themselves on making you feel at home. The action of the butchers, chefs, and the local crowd and the hustle and bustle of the service staff, will allow you to participate in the energy.
Welcome to Charred, come in and unwind. Enjoy an exquisite glass of wine or perhaps a hand-crafted beer while we prepare your perfectly charred steak…It's going to be a wonderful night.
The main ingredient of every great recipe, one that is worthy of being passed down thru the generations, always begins with a trip to the neighborhood butcher shop. It is no secret that the best meals begin with the best available products. You are likely to find the freshest produce at the farmer's market and you will only find the finest cuts of meat at the butcher shop.
For generations, the men of the Pepper family have labored to become masters of all thing's meat. The knife of Jim Sr. has carved nearly 3 million cuts of meats, and the Pepper family's secret recipes for spice mixtures, techniques, sauces and smokehouse favorites have been guarded for more than three quarters of a century. When Jimmy Pepper Jr, came to the block, he left the cleaver to his dad and headed into the office. Jimmy crafted crowd pleasing menu items utilizing the finest products that his dad was producing and put together the business plan that has led to continuous growth and expansion for Jimmy P's Butcher Shop and Deli.